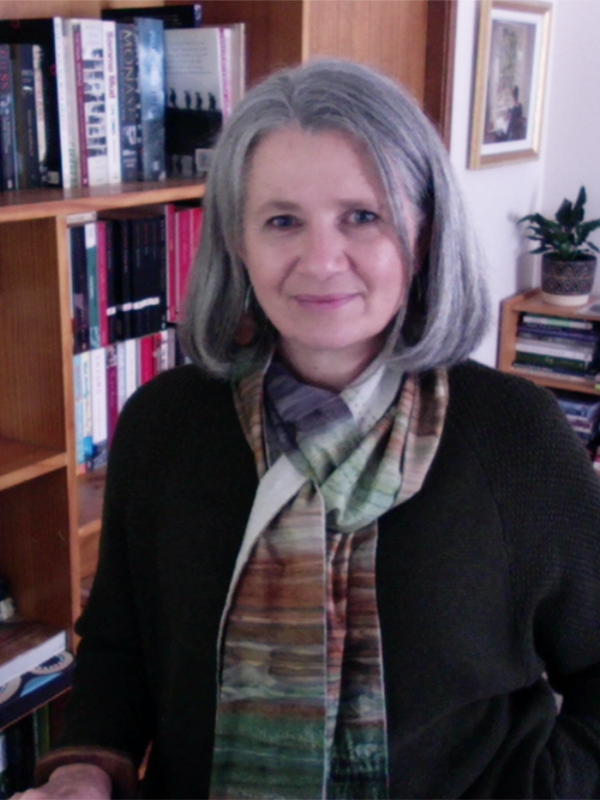 Marilyn Faithfull
Research Fellow, SiMERR National Research Centre
(This interview originally appeared in the UNE Faculty of Humanities, Arts, Social Sciences and Education's May 2020 newsletter. It was conducted by HASSE's communications officer, Hannah Collett.)
How long have you been in Armidale and at UNE? What do you like about it?
I arrived in Armidale in early December 2019 and started my role with SiMERR at UNE in January. This is the fifth time I've connected with Armidale and UNE, having completed a Bachelor of Economics with Honours (1986), then done some teaching in the Economics Faculty (1988), completed a Diploma of Education (1991) and worked as a research assistant (1993). 
I really enjoy the liveability of Armidale and the diversity of its people. I love that wonderful national parks and some of the most beautiful coast and coastal hinterland in the world are so close. UNE has changed significantly over the 37 years that I have known it, but its strong connection with rural and regional issues is an important constant that I value. UNE is still a place that shows genuine care for students and their learning.

Tell me a bit about your background and how you decided to do what you do today.
I'm the daughter of a sugar cane farmer and an education support worker, and the first in my family to attend university. I grew up near Ballina, studied hard, and worked as an economist in the research department of the Reserve Bank in the heady post-financial deregulation times, before returning to country NSW for a few years.
Education is something I have always been drawn to and believe in as an important doorway to opportunity. I became a mathematics teacher and I know that I have made a difference in the lives of hundreds of people working as a teacher for 17 years – mostly in Melbourne. Schools are places of challenge, energy and growth, and also communities that nurture and care, and I look back with great satisfaction at the improvement work I was part of in my school, Koonung Secondary College – this year recognised as the top government school in the Eastern suburbs in The Age's 'Schools that Excel' Awards.
Family ties have brought me back to Armidale and I am lucky that an opportunity to work with SiMERR coincided with the need to relocate here.
What do you enjoy about your role, or what are you looking forward to?
My role as a research fellow has involved me in the Quicksmart numeracy program – a research-based intervention, developed by SiMERR, that supports students in nearly 1500 schools throughout Australia, as well as two adult prisons. I enjoy working with a team that really cares about improving outcomes for some of our most vulnerable young people. I'm looking forward to growing in that role, and am interested in undertaking some research surrounding online learning and how that can be incorporated well into teaching and learning. Improvement drives me and I think it's really important that the educational needs of students in regional and remote communities have a strong voice.

How are you able to assist staff through your role, and how can they contact you?
I've found UNE to be a place of opportunity, and have been delighted to help in one of our primary school maths education units, alongside my work at SiMERR (I have missed working directly with students!) My background in economics and my extensive experience in school-based education make a strong combination. I am future-focused, I thrive on discussion and feedback, value teamwork, and embrace proactive, strategic thinking to find lasting solutions to problems of all kinds. How can I help? Not sure, but ask!

What are your interests away from work? 
Away from work, I am a maker and a reader. I love to grow food and be outdoors. I enjoy being part of communities and am looking forward to post-virus times when it will be easier to gather face-to-face and find ways to belong.
Is there anything else you would like to share with us?

When I moved from Melbourne, I told colleagues that I was looking for 'good challenge'. I felt that I had accomplished a lot in a school context and was looking for a next step and impact in a wider context. I'm hoping that UNE and the wider region will be a platform for good challenge on many levels.