---

Overview: The QuickSmart Literacy intervention program focuses on the automaticity of word recognition, fluency in reading connected texts, and development of vocabulary. The primary aim of QuickSmart is for the students to develop automaticity. QuickSmart lessons emphasise the development of conceptual understanding. Conceptual understanding is ensured by explicitly teaching strategies that emphasise the key concepts underpinning the academic skills being taught.
QuickSmart was awarded highest ratings in the field of Education on research Engagement and Impact by the Australian Research Council (ARC) in its national assessment of research contribution to the broader community and the economy.
---
CLICK HERE TO DOWNLOAD A QUICKSMART LITERACY INFORMATION FLYER
---
Literacy Program Description
QuickSmart Literacy intervention sessions are structured to include a number of short and focused activities aimed at improving a student's speed of word recognition, reading fluency, and comprehension skills. Once the program is established, at least one lesson a week focuses on reading comprehension.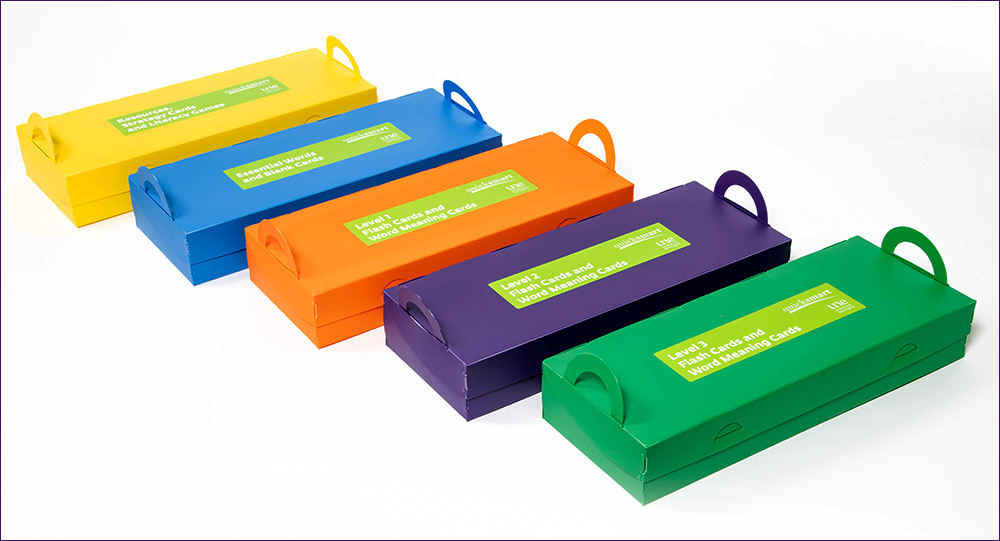 ---
Literacy Lesson Structure
The QuickSmart Literacy program consists of three 30-minute lessons per week for 30 weeks (SiMERR strongly recommends at least 90 lessons in total). Students work in pairs for lessons with the same instructor. Where possible, the pairings of students match individuals with similar learning obstacles in reading. An experienced teacher or teacher aide, who has been trained in the principles and structure of a QuickSmart lesson, delivers the program under the general supervision of a trained teacher.
Instruction is organised into units of three-to-four weeks' duration (i.e., 9-12 lessons) that centre on sets of focus words. The sets of around thirty focus words range in difficulty, beginning with high usage three- and four-letter words, to more complex and demanding sets. The sets of focus words are either linked to a curriculum learning area, a quality literary text, or a theme of interest to the students. The focus words are incorporated in two or more passages of connected text relevant to the topic.
Each lesson involves:
timed flashcard activities based on a set of focus words selected from a target text;
vocabulary activities;
repeated readings of the target text to improve a student's reading fluency;
scaffolded use of comprehension strategies;
reading games designed to consolidate a student's word recognition and word meaning knowledge;
and regular testing on selected tasks from QBSA (OZCAAS)*.
*Tasks generally used to assess and instruct the QuickSmart reading group in QBSA (OZCAAS) include:
simple word recognition;
middle word recognition;
simple close sentence comprehension;
middle close sentence comprehension; and
non-word reading tasks (non-word reading is recognized as a difficult task for students with learning disabilities).
---
What is included in the purchase?
The QuickSmart Literacy program includes 6 days (3×2-day workshops) of Basic Skills Professional Development training for up to five staff members. It also includes:
1 x QuickSmart kit containing flash cards for the texts in the Resource & Organisation Folder;
1 x Resource & Organisation Folder containing master copies of student texts, instructors' copies, word study sheets, word lists, word meaning sheets and comprehension sheets for four different text levels (Essential Words, Level 1, Level 2 and Level 3);
1 x Sample student folder;
2 x User Guide;
Strategy cards for word study and comprehension exercises;
1 x Stop watch;
1 x USB microphone;
Set of counters in four different colours;
Set of Literacy Games (dominoes, word meaning games & bingo);
For each workshop participant: all workshop materials;
3-year QBSA application licence;
3-year access to the Literacy private area of the QuickSmart Portal, which includes extra resources and digital copies of all of the above paper resources (excl. workshop materials);
Access to additional online text resources;
A yearly school report based on data provided to SiMERR for analysis;
Ongoing program, administration and IT phone and email support.
What is not included: printed resources of the additional texts available online, however all additional materials can be printed from the private area of the Portal.
---
Literacy Program Information Webinar