---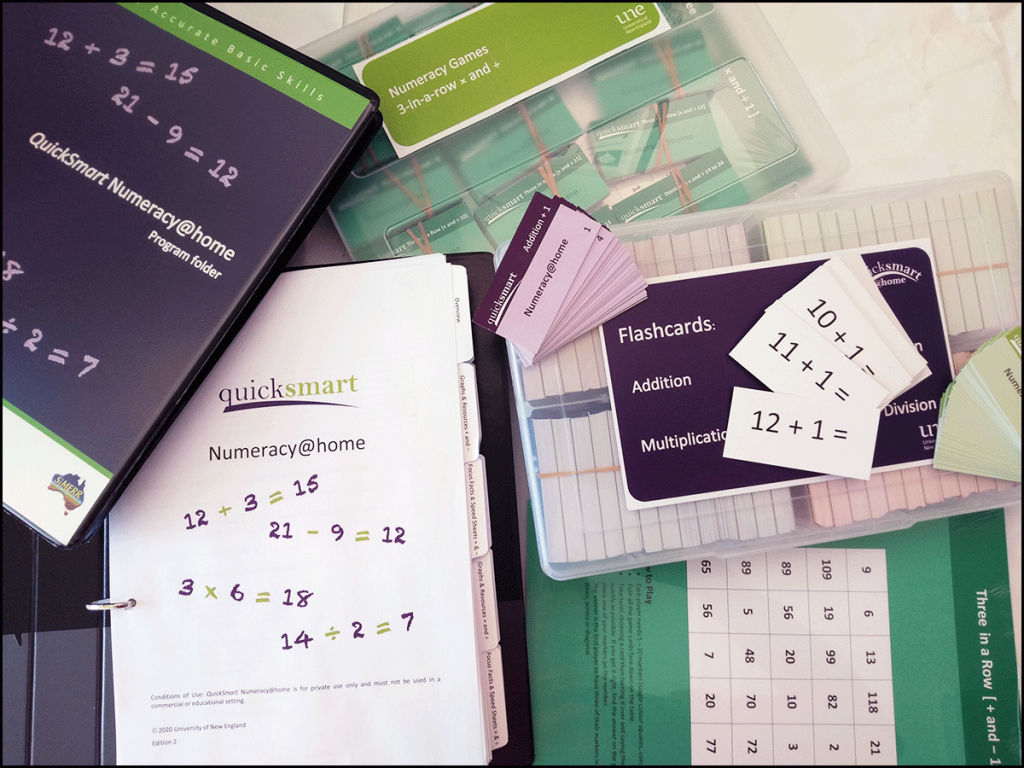 Synopsis: In response to parents inquiring about a program they can use at home when QuickSmart is not available at their school, we have developed a version of QuickSmart numeracy for use by parents/carers at home. We have completed an initial trial of the resources and training materials and will be conducting a further extended trial of updated and revised resources starting in 2020.
How can parents help their children who struggle with Maths in School?
Parents of school-aged children have long been provided with guidance on how to help their children improve their reading at home, but what can they do about Maths? Most parents recognise the need for their children to learn their basic number facts, but they don't usually know how to help with this in other ways than hanging a poster of tables on the back of the door or paying for tutoring. While posters and tutoring can help, they may not address the deeper reasons why learning isn't taking place.
Many students struggle with Maths because they use inefficient strategies to calculate basic facts. This fills their working memory, not leaving any 'brain power' to gain the skills outlined in the Mathematics curriculum. If they were automatic in the basic facts and could recall them effortlessly, they would have the working memory available to solve problems and more difficult equations. Frequent and deliberate practice is needed to become automatic.
The QuickSmart team in the SiMERR National Research Centre at the University of New England have adapted their school-based numeracy intervention program to provide parents and carers with a structured program to help their children become automatic in their basic number facts.
The QuickSmart Numeracy@Home program provides parents with lesson plans and resources, training materials and an online assessment tool. Parents can now use the proven techniques schools utilise to help struggling students to strengthen their basic skills, which allows them to engage with more difficult mathematical tasks.
The SiMERR National Research Centre are seeking interested parents to participate in a research project which involves parents using the specially developed resources and lesson structure with their child to see what impact this can have on the child's learning.
This program may be for you, if:
you care for a child who:
is between 10 and 15 years old
is struggling with their maths at school
is able to understand, follow and remember instructions in an age-appropriate way
and if you are able to:
work with them for 30 minutes, 3 times per week during school terms delivering our program
keep working with them for up to a year or until finished
access the internet to complete online surveys and run the assessment tool
This project has been approved by the Human Research Ethics Committee of the University of New England Approval No HE20-013 Valid to 24 February, 2021
If you fit this criteria and are interested in being part of this trial, please fill in the QuickSmart@Home Expression of Interest form below: